Interview Room Check-Out
Look Professional.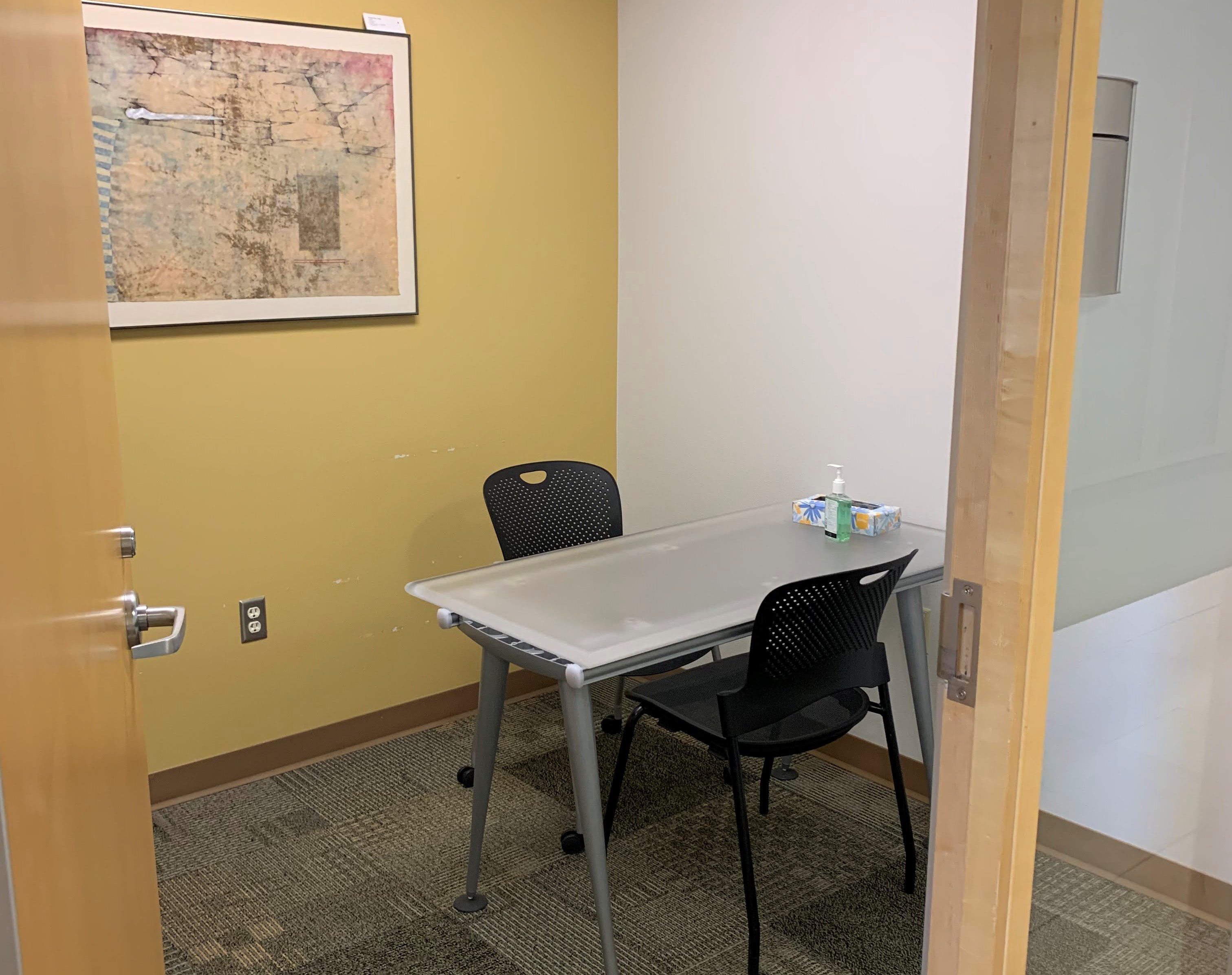 UNI Career Services has interview suites for students to check-out during the day for interviewing. The provided space is a quiet small office located in Gilchrist Hall with a neutral background that allows you to focus on presenting yourself without distraction of roommates or pets. Wi-Fi is provided on the UNI network. If needed, a wired internet connection and desktop computer is available.

Please place a space request as early as possible.