Supervisors
Best Practices for Student Employment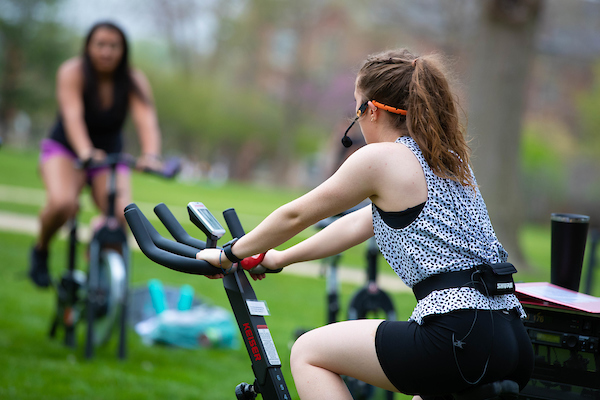 Hiring a student employee at UNI is as easy as 1-2-3. Our goal is to provide students with valuable workplace experience while fulfilling the mission of UNI. If you have any questions during the process, contact Career Services at (319) 273-6857 or careerservices@uni.edu.  We encourage all employee managers to become familiar with the UNI Student Employee Policy 3.19.
1-2-3's of Hiring a Student Employee
All student jobs at UNI need to be posted to the UNI Job Board called Handshake. Once posted, you can collect resumes or applications and begin interviewing immediately. In each posting, list the top 2-3 NACE Career Competencies that the students will gain from this position. This is a great way for students to understand the value and skills that transfer to their future career. 
| NACE Career Competencies  |   |
| --- | --- |
| Communication | Critical Thinking |
| Equity & Inclusion | Leadership |
| Professionalism | Teamwork |
| Technology | Career & Self-Development  |
At UNI, we use a Student Employment Approval Form (SEAF) as an HR management form to complete functions including hiring, payment, and management set-up. To hire a student, faculty and staff need to have access to complete a SEAF. To gain access:
Login to the Security Request System
Start a Role Request with the following options:
- System: EBusiness
- Role Name: SEAF Preparer, click "Search"
- Role: Department Name > Add Role Request > Submit

 
Once you have selected your student(s), send them to Career Services in 102 Gilchrist Hall to complete their I-9 hiring paperwork. Make sure to remind the student(s) that they are required to show the original of the necessary identification documents to complete the federal I-9. Your student will also need their bank information to complete their direct deposit.
Hiring an International Student
If you are hiring an international student, that student will need to meet with Cheryl Klahsen in Payroll (103 Gilchrist Hall). International students will need to present a VISA, Passport, I-94, I-20, DS2019, and I-797. By US Federal Law, international students are limited to 20 hours of work per week during the academic term and 40 hours per week during breaks.